Since 1887, St. Anne Institute has been helping children and families develop the confidence and skills they need to overcome crisis in their lives. Because each client's circumstances are unique, treatment plans are specifically tailored to meet their needs as identified through the referral evaluation process. Later, as our client's needs change, the flexibility of St. Anne Institute's multidisciplinary team approach allows treatments to be modified to accommodate those changes. Our total program is designed to meet the needs of children and their families through a comprehensive range of independent but interrelated services including: residential and non-residential treatment for adolescent females, a special education preschool and a community-based treatment program that specializes in sex abuse prevention and intervention for males and females of all ages and their families.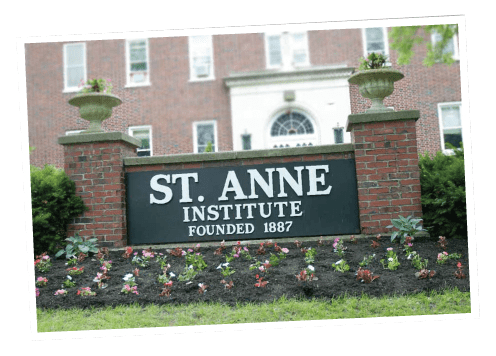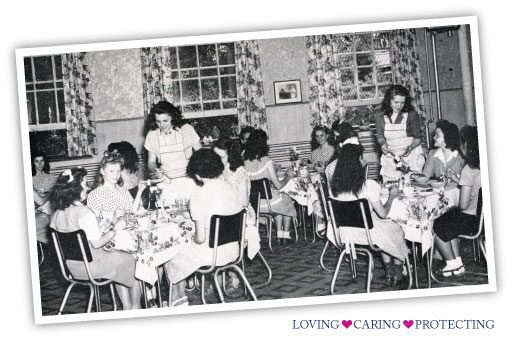 In a small wooden structure on Broadway in Albany, New York, four Sisters of the Good Shepherd opened their doors to troubled and homeless women in 1887. This began St. Anne Institute's tradition of loving, caring and protecting that has been sustained throughout the century. The sisters operated a program where work on the Institute's farm and laundry complemented academic and spiritual programs for the girls.
By the 1940's, most of the girls in residence were adolescents and academic education had become more important than preparation for manual labor. As our children's problems became more complex, St. Anne expanded and improved its programs to better meet their evolving needs. St. Anne now stands as one of only three agencies statewide that provides residential and day treatment programs exclusively for adolescent females. We were the first agency in the state of New York (and remain one of the few) to offer treatment services to youthful sex offenders and their families in a non-residential setting.
In 1981, a lay Board of Directors assumed leadership of the agency from the Sisters of the Good Shepherd. St. Anne Institute has emerged as a secular treatment center offering outstanding residential, educational and preventive services to over 800 children and families each year from 40 counties throughout New York State.
The evolution of St. Anne Institute did not happen by chance. The groundwork for our success was laid by the teachings of St. Mary Euphrasia Pelletier. Today, a Board of Trustees and staff successfully build upon St. Mary Euphrasia's philosophy of humanitarian service and creative programs responsive to new generations of troubled families.
The Mission of SAI is to help any child, adult or family entrusted in our care to live with dignity by ensuring their physical well-being & enhancing their lives intellectually, emotionally & spiritually. 
The St. Anne Institute Boards and staff are dedicated to enhancing the uniqueness and promoting the personal worth of children, adolescents and families we serve. To this end, St. Anne Institute is committed to:
Providing the highest quality therapeutic, residential, educational and preventative services.
Providing a safe, nurturing therapeutic environment and a supportive professional work environment.
Ensuring that those in our programs have the opportunity to realize their potential and return to strengthened families or independent community living.
Loving, Caring and Protecting
To provide a level of high-quality care for the consumers of its services, St. Anne Institute collects, creates, and maintains health information from and about the children and families served. St. Anne Institute is required by law to maintain the privacy of this information. Federal, state, and local privacy policy and HIPAA guidelines are strictly adhered to. All clients are notified of privacy procedures, and are informed of how health information is used and disclosed in accordance with prescribed laws. Clients are also made aware of their rights regarding their personal information.
All materials posted on the St. Anne Institute website are subject to copyrights owned by St. Anne Institute or other individuals or entities. Any reproduction, retransmission, or republication of all or part of any document found on this site is expressly prohibited, unless St. Anne Institute has expressly granted its prior written consent to so reproduce, retransmit or republish the material. All other rights reserved. The names and logos of St. Anne Institute appearing on this site may not be used in any advertising or publicity, or otherwise to indicate the Agency's sponsorship of or affiliation with any product or service, without the Agency's prior express written permission. Although this website features links to other sites, St. Anne Institute takes no responsibility for the content or information contained on those sites. The St. Anne Institute website provides information and services in furtherance of the Agency's mission.
St. Anne Institute respects the privacy of visitors to its website. All information provided online is used responsibly and appropriately. Most of the data collected through the St. Anne Institute website is used only to achieve the Agency's mission.
St. Anne Institute does not collect any personal information from users browsing the website. St. Anne Institute does collect aggregate use information, such as the number of visits per page. This data is used for internal and marketing purposes, but no identifying information is collected or used.
If while visiting the St. Anne Institute website you order a product, register for a conference, submit a technical assistance question, or request other information, you may be asked to provide certain information. In all cases this information is submitted voluntarily.
The St. Anne Institute donor or client list is not for sale. When visiting the website or becoming a client, an individual's name and mailing information will not be sold to a commercial organization.